In the last few years, technology has grown and changed quickly, making room for new ideas and putting itself on a pedestal. No longer can you keep track of your tasks and assignments by bringing a sticky note or a pad with you. Now, all you need is your device, and you'll never forget another important date. Because our phones and tablets are so important to our daily lives, the Google Play Store is full of note-taking apps. We've put together a list of the best note-taking apps for your Android device, so you'll never have an excuse not to take notes again.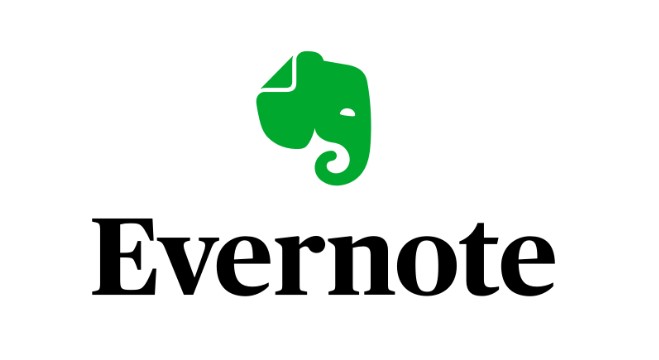 Evernote
Evernote will be the first thing you see when you look for a note app for your Android device. It has the most downloads and was chosen by the New York Times as one of the must-have Android apps. This makes it the most popular app for taking notes. Many of Evernote's users have been surprised by how easy it is to use and how well it works. Practically, it works on all platforms. You can save your file on your desktop and sync it to other devices, like your iPhone or BlackBerry, so you can view or edit it on those devices.
One of the best things about Evernote is that you can take photos and add them to your notes for reference. You can also email or post your notes on Facebook to share them with your coworkers. Evernote can also save tweets. Evernote can also record voice reminders so you don't forget important dates. The problem with Evernote, though, is that you can't get to your saved files without an Internet connection. Evernote's premium service costs US$45 per year and gives you offline access.
ColorNote Notepad Notes
If you want something like a Post-It note that you can use on your phone, this app is it. Its easy-to-use interface and menu make it a good choice for people who are always on the go. Putting together a note is as easy as 1, 2, 3. ColorNote Notepad Notes has beautiful, small widgets that make it easy to write notes at any time of the day. You can also choose the color of the note. Use ColorNote Notepad Notes to make sure you have everything you need when you go shopping. You could also put a password on your notes, which is called a "Locknote." This is very important if you are going to store sensitive information. It definitely works as a notepad should, and the best part is that you don't have to pay anything to get it.
Catch Notes Notepad
Catch Notes is the best choice if you want a note app with a clean and simple interface. Catch Notes not only looks good, but it also has a useful dashboard that lets you get to features quickly. It lets you add more than one photo or voice recording to a note. You can also set up Catch Notes to send you reminders of important things. Before Catch Notes, it was hard to look for notes. Now, it's easy because you can sort your search results by alphabet, stars, or tags.
The free version of Catch Notes lets you make up to three streams where you can share notes and work with other people. You can upgrade the app to Catch Pro, which lets you create 10 streams and attach Office/PDF files, or Catch Premier, which lets you create up to 50 streams and store 5 MB of new information every month. You'll never have to worry about not having enough space to keep your notes.
AK Notepad
AK Notepad is another great app from the company Catch.com. Users have been raving about how simple it is and how useful and easy to use it is. Many people have tried to download other note-taking apps, but they have all deleted them except this one. You are free to change the theme to something else if you want to. You can import and export the notes, set a password, and back them up safely on Catch.com or on your SD card. This means that you can get your notes at any time and from any place. Speed and communication are both very good.
You get great widgets with AK Notepad, and you can always pin your most important and favorite notes to the homescreen. You won't have to look all over for that important note. But what you can't do is change the size of the widgets. AK Notepad doesn't let you change the size of your notes and you can't put them in folders, but other than that, it's great for typing up random notes or thoughts. The best part is that it's free.
Note Everything
Note Everything was made by the company SoftXPerience. It is a great app to use every day, especially when you need to take notes. Note: Everything does what you tell it to do, including taking text and voice notes, drawing with your finger, and making to-do lists. It always saves your files quickly and automatically, and it opens a file right away.
Even though you can email and text your notes, this app is not for advanced users because you can't sync or export them. You might want to think about this, especially if you plan to share your work and work with other people. Even so, a lot of Note Everything users end up upgrading to a paid subscription. It lets you protect your notes with a password and lets you stick notes to the status bar. The best thing about Note Everything is that you can share your notes with the Dropbox app so you can always have a copy of them with you.